Art is one of the reasons why life is so interesting; to me, art represents the research of the intricate connections between simplicity and complexity in order to transform any emotion into beauty.
Is a path of humility, ignorance, and patience that must lead to the unknown.
A good performance technique has a hard time to stand alone without a good acting attitude that embraces and engage the audience. The magic of acting is that any content can be delivered if properly dressed.
Juggling and Acrobatics are my main tools during the shows, I can perform outdoor or indoor and adapt my performance nearly to any kind of stage and location setup.
Since 2002, my performances have been entertaining audiences of all ages and sizes so far in Europe, Africa, China and South Asia.
From street shows to corporate events, private parties, and public events, my act features a variety of different kinds of juggling performances, humour, acrobatics, audience interaction, and participation. I have been managing a performance agency for 4 years in Beijing organising local corporate and promotional events from the artist scouting to the concept creation and delivery of the performance.
Street shows are the finest, most rewarding and complex of arts. When in an empty square the artist arrive, make a theater and a stage out of nothing the audience suddenly appears and a new incredible story can begin.
A THOUGHT BEHIND EVERY ACTION
AN ACTION BEHIND EVERY THOUGHT
Art is one of the glues of human experience between philosophy and physiology. Is a never ending learning process; the more I study the more I believe that understanding is the key to unveiling complexity.
What I found amazing is the huge amount of tools we have built as a society in order to finally find a balance place in the environment we live in, everyone should just put himself to work and go for it.
If for one is impossible to do everything, it might be also true that "everything can be done by everyone" 😉
This video was taken after a 4-month training and research session in Chiangmai, you can find more information about it in my research page.
This is the best definition of what design is about: creating a shape that will absolve functions. Anything can be design and everything in some way or another is designed in order to work in a certain way. I do find design principles very useful and I have tried to apply them in several areas.
Anything can be design and everything in some way or another is designed in order to work in a certain way.
What is design about?
Efficiency – effectiveness
Efficiency – how much energy does a process (an action) require
Effectiveness – how much of this energy get lost during the process/action
Following my work on education, I have been looking for sustainable design solutions: the most for relevant areas are food, energy, mobility and health; I selected one idea for each and I am currently working on them.
4 Key-Design Areas for a sustainable future
Interior Design
"Civilization is maintenance"
This quote is from my grandpa,  I learned from him the importance of the basics skills that are needed for keep the surrounding environment in good shape. I also discovered how much maintenance is linked to design and evolution. It is not only about keeping things as they are but also being able to make changes and improvement if needed.
Art is boundless, design is bounded to function therefore maintenance is a matter of design and need to be addressed as a design challenge.
I have done most of my practice in-house maintenance. Here are some of the result of my work: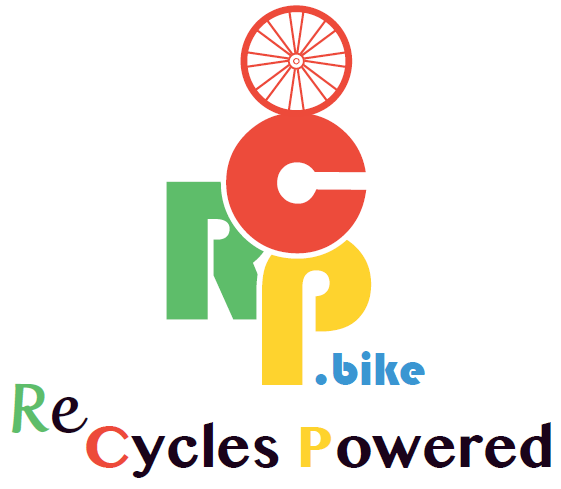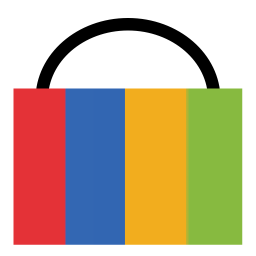 Mobility: Restoring and upgrading Bikes
As you can guess from the homepage, facing a way to improve my way of transport, I found a very common solution: cycling. Bikes are very effective but we are overproducing them, and the bike market is constantly producing new copies of old solution with low quality which is not lasting for long. While a few companies are really doing a good job in research and development, many other big distributors are running to cutting cost in order to be more competitive and are polluting both the market and the environment with the low-quality product.
To face this issue and considering that a bike well maintained should last a lifetime, I started to restore and resell old bikes. Few parts decay with time and a bike from the 60s can be a lot more durable that contemporary similar model.
Quality stuff always wins!
My biggest bike projects so far:
the Tall-bike and the Side-bike
RCP Bike workshop
is near the lake of Orta in Italy, here I restore old bikes and bring them to a new life if you want to see my catalogue of by bike for sale visit my Ebay Page (currently under construction)
Food: Aquaponic
Balance a close natural environment is definitely a work of art and a good deal in design…
During my research, I discover about AQUAPONIC, a farming technique that use a pool of fish to fertilize plants in a close space: the system requires energy and fish food to input and provide eatable fish and vegetables as output. After a bit more study on the topic, I was convinced that besides being an excellent food production system, Aquaponic can also be an incredible tool for learning about of biology, chemistry and the life cycle.
Since then I have been running some experiments and create my small home unit using an old aquarium. There are a lot of free resources online, I have linked beside some of the ones I found more useful, and below you can see the picture of my first experiment.
Energy: Bike-Farm
Energy is another key component of a sustainable future, as a global society, we are progressively increasing our energy production while reducing the cost. The demand for energy is very high and is going to increase in the years to come, the need is for more energy efficient technology as well as clean energy systems to be used internationally, nationally and locally.
Everyone should start to think about how to harvest clean energy and lots of people are already doing it. Along with many other, I am working on using cycling as a way to collect energy. I put together a playlist of examples you can see besides then ask Google for more information 😉
Health: Connecting all the pieces together
According to the World Health Organization health is "a state of complete physical, mental, and social well-being and not merely the absence of disease or infirmity." Is a theoretical concept that can be achieved by many practical solutions. Each person should find his own balance and the tools to achieve it.
To me, the basics are good and tasty food, good and fun training and exercise and lots of interesting field of study to support my choices.
One project that sum all up is an integrated Home Farm Unit that uses cycling to power an aquaponic unit. The idea is that you can get good vegetables by doing exercise and in order to make it work you will discover a lot of very useful pieces of information about the environment, energy, and nutrition. Of course, the energy of a single person (with current technology) is not able to make the system completely self-sufficient but is a very interesting set of experiment can be done low cost at home
I could not find anyone that has done something similar before but all the technology and the information to make it work are there, as soon as I will have a prototype I will post more news about it.